First off, thank you, fellow bloggers in letting me know I am not alone regarding my previous post :) ! It's nice to know I'm in GOOD company.
Future projects...I've been contemplating them. So on this chilly, wintry-white morning with children sleeping in because of their 2-hour delay, I'll post what they are going to be.
First off, a jacket/coat. Here's the pattern and fabric w/ buttons which was purchased this past November during PR Weekend 2007. The fabric was from my fave NYC store, Paron's. Those wools--I salivate just thinking about them!!!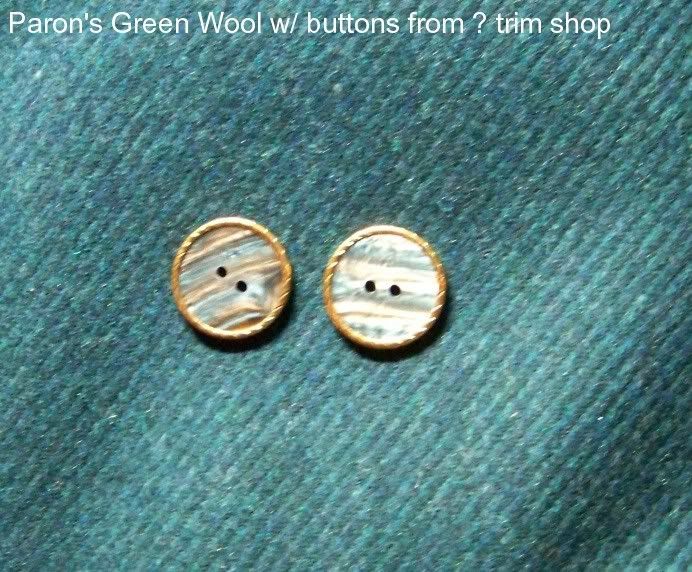 It's going to be view C because I have to use those buttons which were purchased just for this particular wool.
I'm embarrassed to post the next one because it kind of looks, well, dowdy is the first word that comes to mind. But I have changes in store for it! It's Simplicity 4183, a Patty Reed Design. The way it's shown on the pattern cover would make me look 20 lbs heavier if I wore it that way. That's not the plan. There was a pic in Lucky with a woman wearing a light blue, loose-fitting/slouchy style minidress. That's what I'm going to make this in to, with short sleeves so I can wear a black turtleneck underneath, opaque black tights, and my black ankle boots. A top/dress like this would easily overwhelm me, so no long sleeves and it has to be a mini. Lean arms and lean legs will balance the fullness of the dress. I think :) . The fabric I'm using for it is a blue, faux suede from fabric.com purchased eons ago. It doesn't look like the shade in the pic because I didn't take this particular picture under my Ott-lite.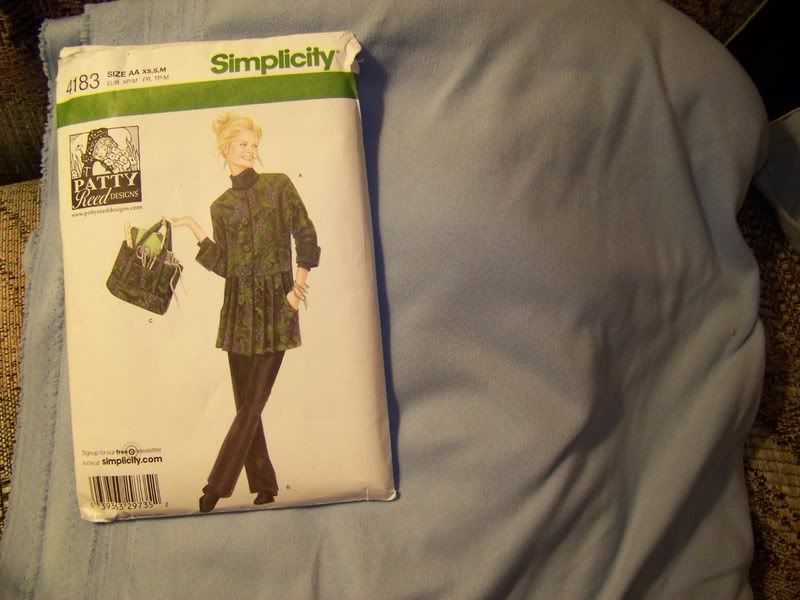 That's all for now. Presently I'm tracing the jacket pattern, maybe I'll finish tracing it tomorrow. The jacket is supposed to be unlined, but I'll be using the SNF technique taught in Shannon Gifford's class over at Patternreview.
Off to bed...Happy sewing dreams, everyone!