Last week I devoted a good chunk of time to cutting fabric--my most hated chore! So I set up a few projects to cut at once. So it took me a few days but was able to manage to finish two of my three projects, a twisted knot top and a tank dress. The twisted knot top is Simplicity 4076 which is one of my FAVE patterns in my stash. Geez! It must be the 8th top made from that pattern so far, and this week I'll be making my first wrap top from it too. The pattern has already been altered and is ready to go. The fabric used was a black lycra (think swimsuit fabric). To dress it up a little I added some black hot-fix crystals at the neckline and near the front twist. It's supposed to be worn with a skirt (still in the planning stages on that one), but for now will wear it with jeans for a casual look.
Here are the current pics:

As for the "matching skirt", it will be a straight skirt made from some fruity fabric with black godets. Check this out--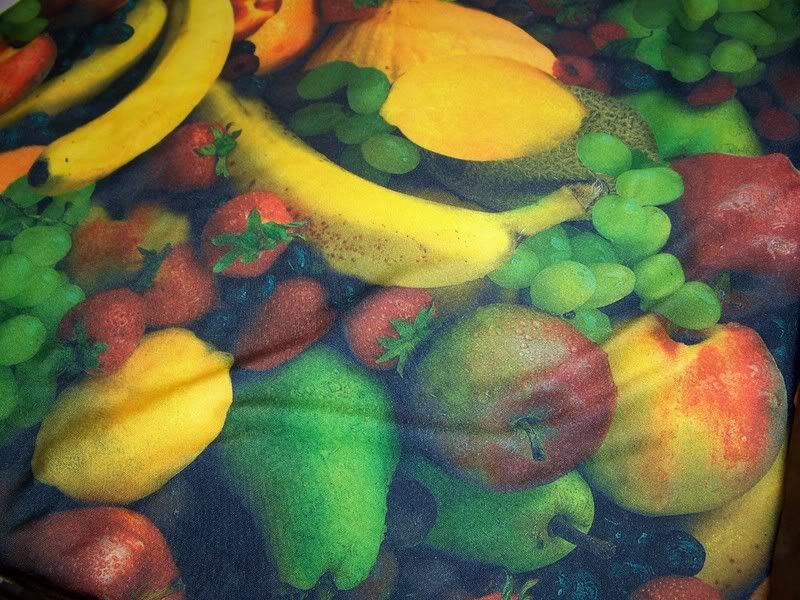 I can't wait to see how it turns out, although DH will probably not want to be seen with me when I'm wearing it LOL!
My second completed project this week was my Pamela Tank Top converted into a tank dress. I've morphed this pattern into a bunch of different styles and love the summer dress version. It's so hot in NE Pennsylvania today that I'm wearing it out. Probably the last day to wear summer clothes since it's supposed to get a bit cooler later this week. Even had enough fabric to make another tee (yep, S-4076 again :) ). The fabric was a pretty knit found at a local fabric store.
Here's the front and back: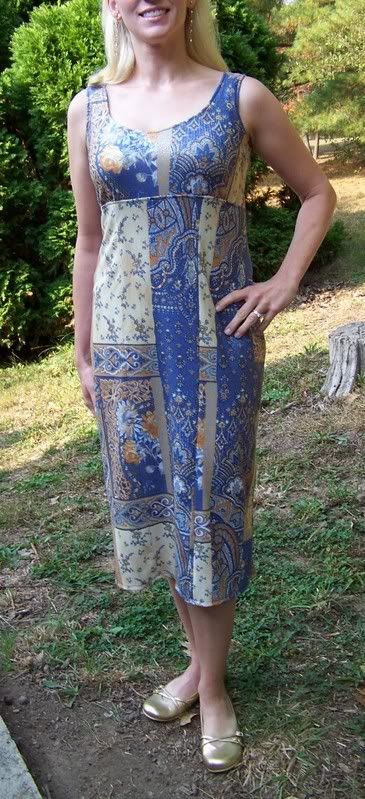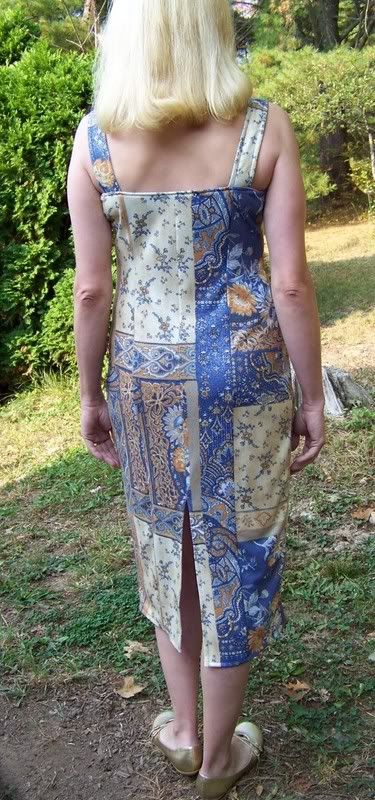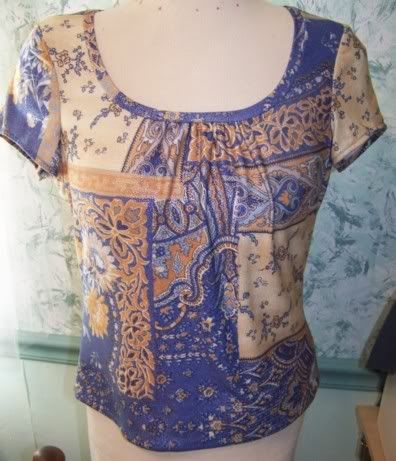 More later...